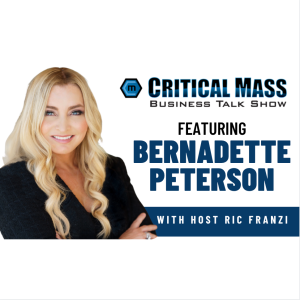 Tuesday Sep 21, 2021
Critical Mass Business Talk Show: Ric Franzi Interviews Bernadette Peterson, Founder & CEO of The Steadfast Group (Episode 1304)
The very definition of the word steadfast is "dependable, reliable, committed," and those adjectives epitomize our mission to give each client the peace of mind they deserve so they can run their organizations more effectively.
Led by Founder and CEO Bernadette Peterson, The Steadfast Group has assembled a team that is comprised of diverse skillsets, exceptional credentials, and an unwavering commitment to providing you with the best, most comprehensive financial and accounting services available.
Join Ric Franzi for an insightful conversation with Bernadette Peterson on leadership, accounting, and her journey to The Steadfast Group!